Support seafood transparency
The Ocean Disclosure Project (ODP) enables seafood businesses to demonstrate their commitment to transparency and responsible sourcing of seafood by disclosing annual sourcing details of their seafood production.

We provide a simple way for companies to disclose through a common reporting format that can be used to answer the question:
Where does my seafood come from?
Our website enables interested stakeholders including responsible investors and seafood consumers to freely access all ODP profiles and other seafood sourcing disclosures.
Testimonials
What others say about the ODP
Since the ODP launched in 2015, we have received positive press and feedback from stakeholders and participants. Companies that disclose their seafood sourcing are seen to be taking a leading role in the industry.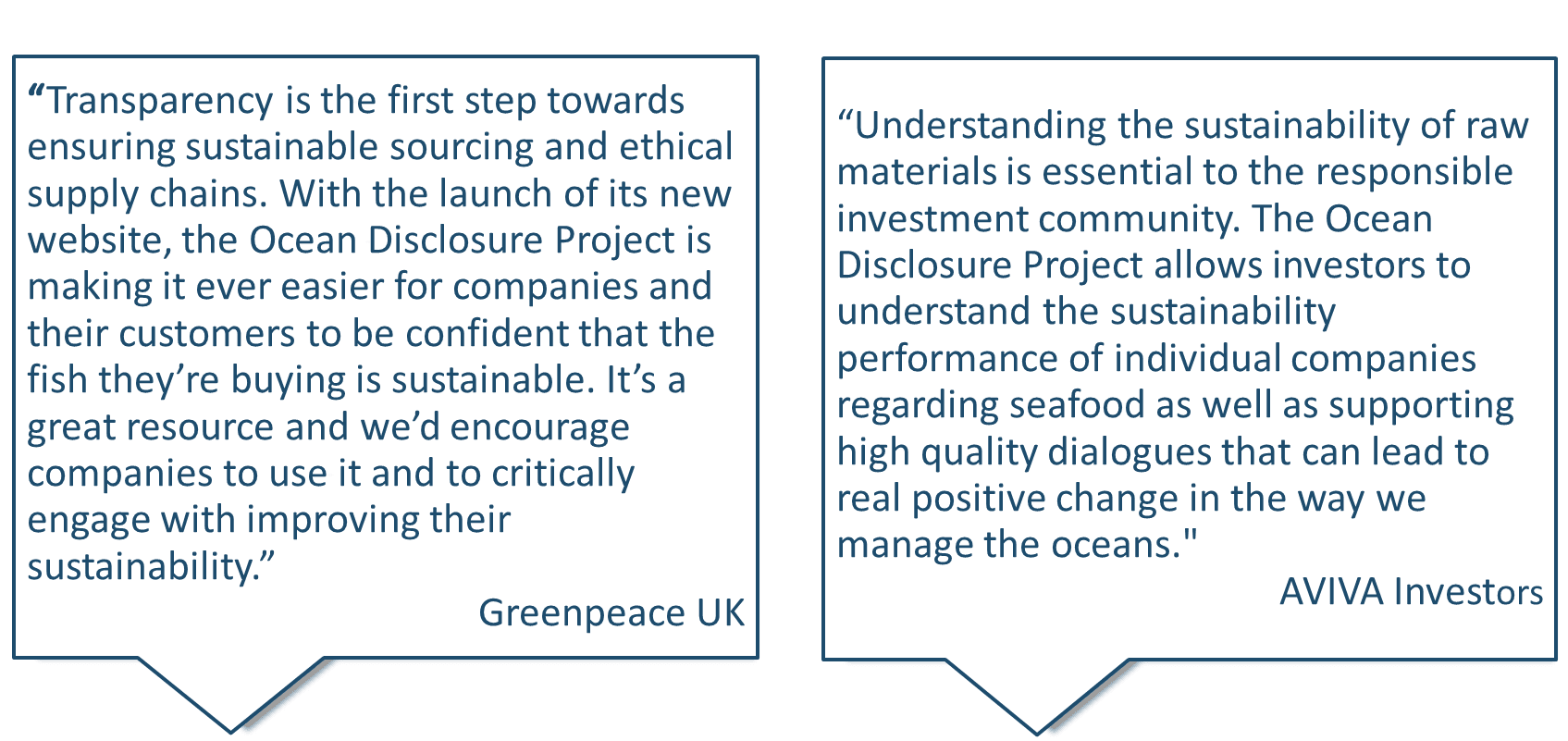 What participating companies have said about the ODP
Participating companies have shared their reasons for disclosing and the benefits that they have experienced from developing their disclosures.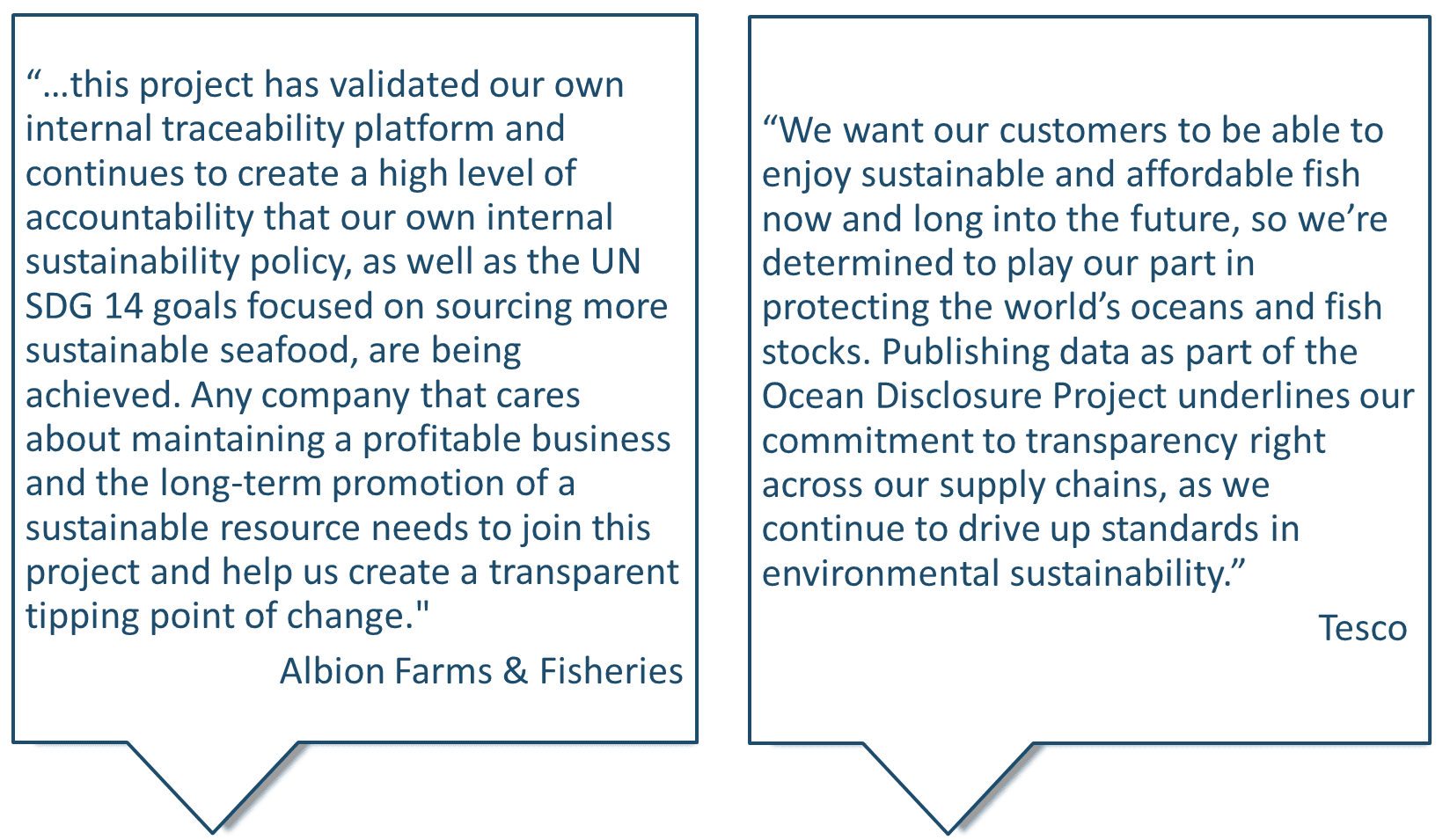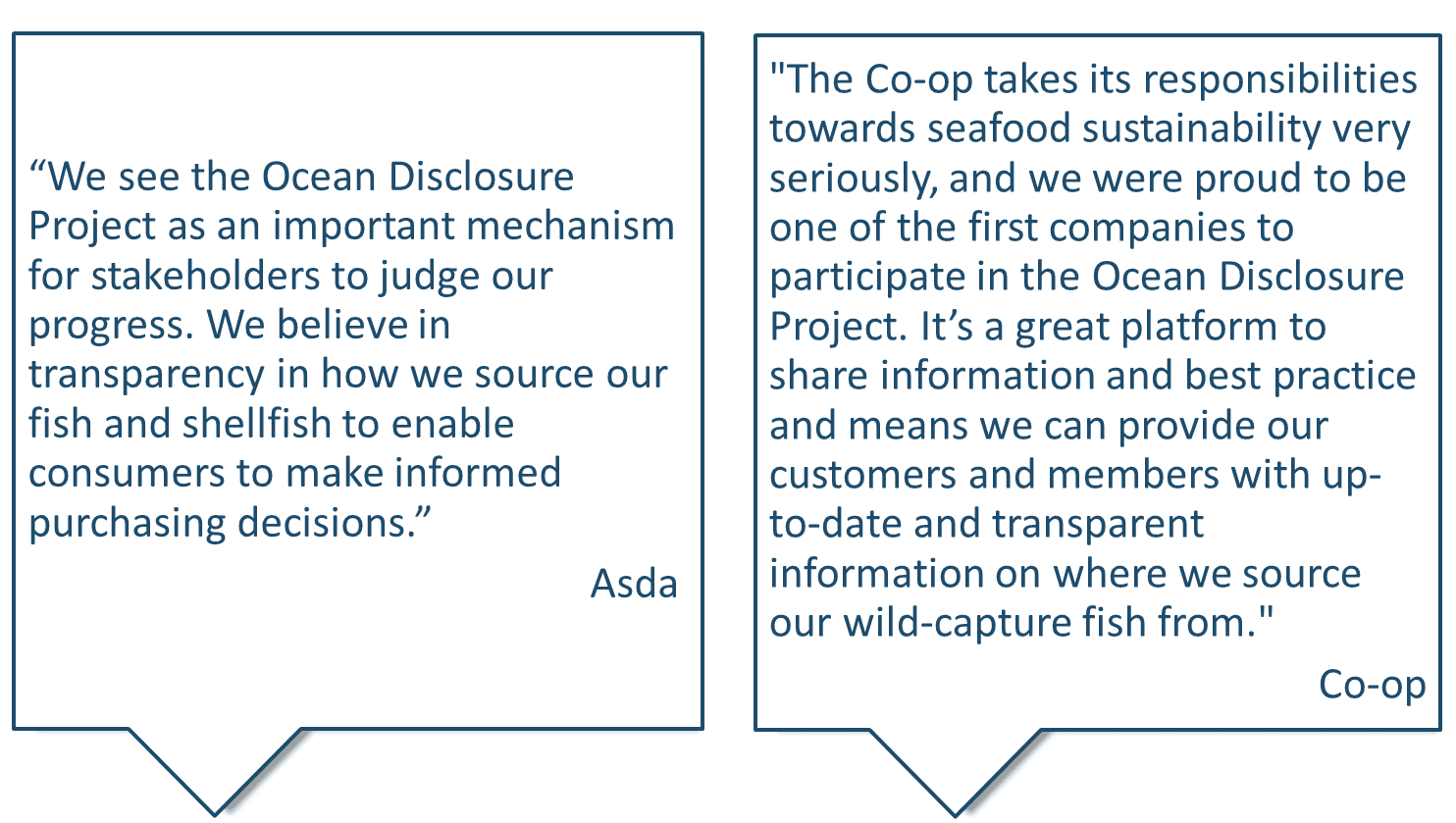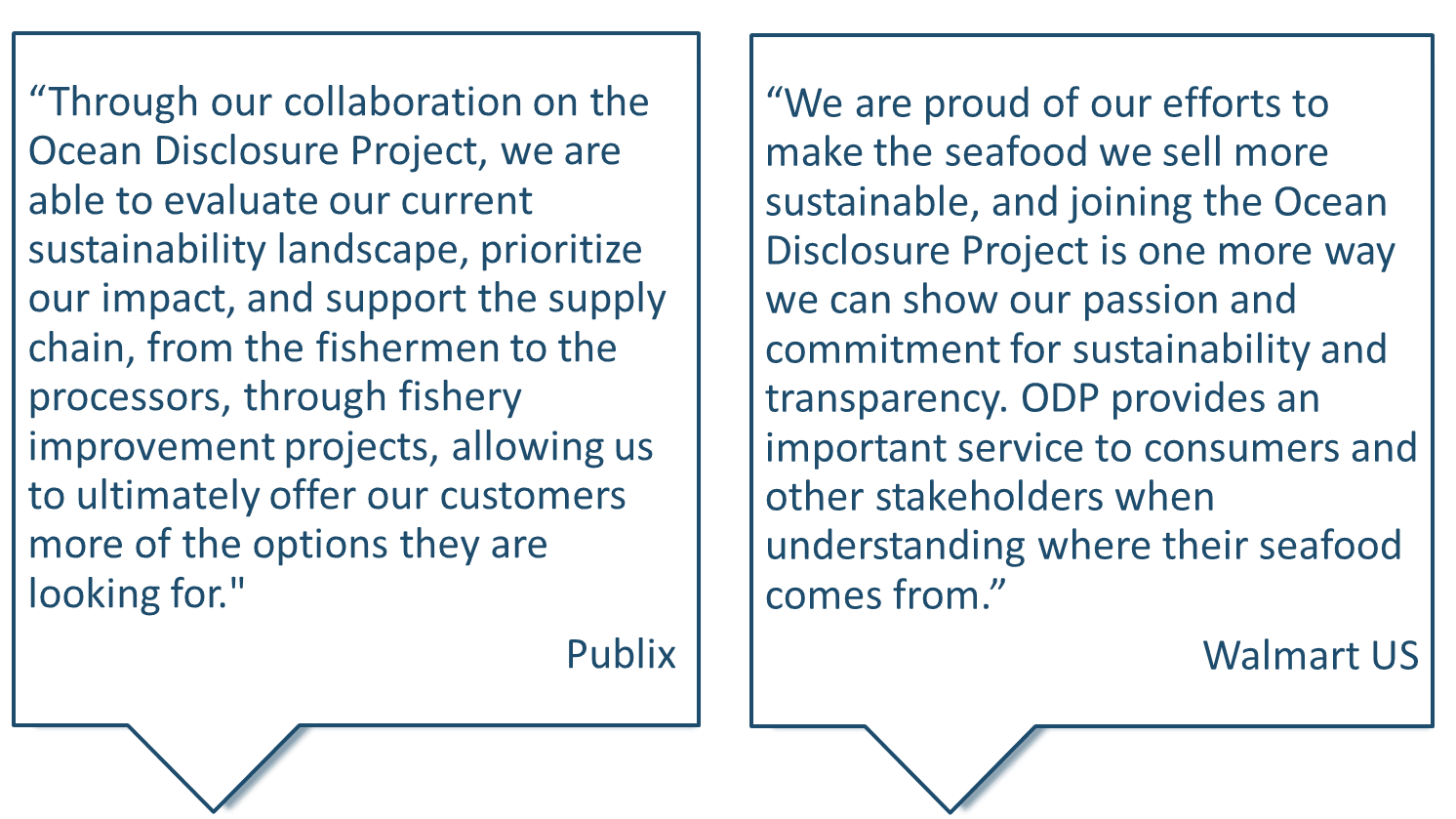 Benefits to seafood companies and their stakeholders
For seafood companies
In addition to committing to transparency, participating companies use their ODP profiles to:

Identify the sustainability of wild-harvest and farmed seafood production
Track performance of sourcing year-to-year as sustainability assessments are updated
Increase trust with customers, investors, and supply chain partners
Build a culture of transparency in business operations with staff and customers
Support improvements in source fisheries and aquaculture operations
For consumers and other stakeholders
Details made available to interested stakeholders and consumers through ODP profiles include:
A map of seafood production locations
Key performance indicators for the company
Details on seafood origin, including species, production location and method
Details on environmental sustainability of seafood, including certification and improvement, ratings, and environmental impacts